Xi`an Taima Food Sweetener Additive Neotame CAS 165450-17-9

Introduction of Neotame:
Neotame is a no-calorie sweetener, which is a derivative of the dipeptide composed of the amino acids, aspartic acid and phenylalanine. The components of neotame are joined together to form a uniquely sweet ingredient.
Neotame is sweeter than other marketed no-calorie,sweeteners and is approximately 30-40 times sweeter than aspartame; 7,000-13,000 times sweeter than sugar. Neotame will deliver comparable sweetness to sucrose in various natural Sweeteners such as Aspartame, Acesulfame K, Sucralose.
It has pure sweetness, sweetness and harmony, very close to aspartame, without the bitterness and metallic taste often associated with other powerful sweeteners. It can remain stable under instantaneous high temperature conditions. In cake production, after baking at 450 ℃, 85% of neotame is still present.Xi`an Taima Food Sweetener Additive Neotame CAS 165450-17-9
                                                               Sweetener Additive Neotame


 CAS NO.

 165450-17-9

Appearance

White powder

Purity

98%min

CNS number

19.019

INS number

961

Molecular formula

C20H30N2O5

Molecular weight

378.46

Moisture

Contains about 4.5% crystal water

Melting point

80.9-83.4°C

Shelf Life

Two years

Storage

Store in cool & dry place

Product Benifit:
1) High sweetness, 600-650 times sweetness than cane sugar.
2) No Calorie, without leading to put weight.
3) Pure tastes like sugar and without unpleasant aftertaste.
4) Absolutely safe to human body and suitable for all kinds of people.
5) Without leading to tooth decay or dental plaque.
6) Good solubility and excellent stability.
Xi`an Taima Food Sweetener Additive Neotame CAS 165450-17-9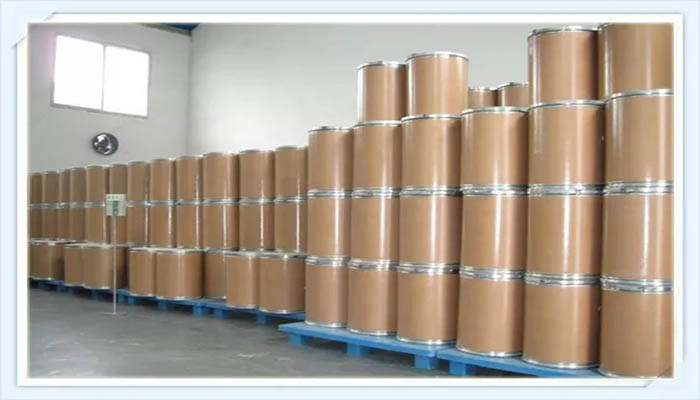 Our Services: 

Supply sample;

The packing also can be according the customers` requirement;

Any inquiries will be replied within 24 hours;

We provide Commerical Invoice, Packing List, Bill of loading, COA, Health certificate and Origin certificate. If your markets have any special requirements, let us know;

Factory price;

Prompt delivery. We have good cooperation with many professional forwarders, We can send the products to you once you confirm the order;

Better payment terms.